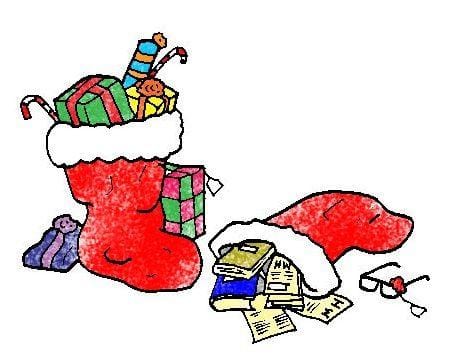 Cookies and Trees, Snowmen and Presents and HOMEWORK. Although this is the season of joy, it may also create a lot of stress, especially if you are an adult student who is already balancing work, school and family. Don't get overwhelmed, instead, check out these study tips to get you through the holidays!
1. GET OVER PREPARED
Although you may have to set some of the more "fun" holiday activities aside, make a study schedule and stick to it. You will enjoy the holiday activities you participate in, a lot more if you know that your school work is still on track.
2. DO NOT SKIMP ON THE SLEEP
The holidays have a way of disrupting schedules, even sleeping ones. Lack of sleep has a large impact on your ability to retain the material you are studying so be sure to get plenty of zzzz's. Besides, everyone knows that Santa won't come if you are not asleep.
3. STUDY EARLY
If you have little ones, you know how golden silence is. Plan time to study before everyone wakes up. You will be able to rise early anyway, because you followed tip number 2 and got your rest!
4. ENJOY WITHOUT GUILT
In the holiday season, it is important for you to accept the possibility that your studies may not progress as normal, so don't stress. Spend time with loved ones, you will be glad you did.
5. STAY IN TOUCH WITH YOUR INSTRUCTOR
If you get behind, do not avoid your instructors, because they are your biggest advocates. It will be easier for you to get all of your work pulled together after the holidays if you keep the communication open and keep them on the same page with you.
6. DO NOT OVERCOMPENSATE
Taking breaks is important for whatever holiday you celebrate. If you don't study on Christmas, you do not need to work twice as hard the following day or the day before. This can actually be counterproductive. If you miss a day or two just keep pushing forward until you regain your typical pace.
7. USE PORTABLE STUDY MATERIALS
Leaving for the holidays? Whether in a car or on a plane, digital items are going to be staples for studying while traveling. Whether you use audio lectures, flashcards, or multiple choice applications, it is recommended that you invest in these types of portable study aids. Download study aids to your phone or tablet and have them readily available and fully charged so that you have a productive study aid in unconventional study times and areas.
8. REWARD YOURSELF
Last but certainly not least, remember to reward yourself. It's the Holidays! Go ahead and grab that extra slice of pie or take a break and enjoy your family and friends after you have met your study goals. The reward system not only reinforces a positive learning experience but it contributes to your overall happiness!
Visit us later for more tips to get you through the holidays!
Classes Are Forming Now
www.midwestinstitute.edu