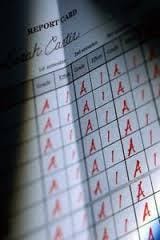 ​Being a great student does not mean hours and hours of having your nose in a book, and having no social life! There's always room to improve, so it helps to always check the work you do. This will lead to happiness and satisfaction with not only yourself but what you are doing with your life. And you know: The world is divided into people who do things — and people who get the credit…..You can be both! If you get good grades, you're that much closer to a great graduation, which leads you to a good job. Keep reading to find out how to be more successful in school!
GET PAST THE SURFACE
When you acquire a fact, do not stop there. You have to ask why, to learn why things work the way they do and why things matter.  When you search more deeply for facts you open yourself up to information which will help you better understand the initial fact you researched in the first place. 
ASK SOMEONE WHO KNOWS
Talk to your friends, associates, classmates, family members and teachers about your subjects of study. Gather their opinions  and how they would go about deciphering the information.
BE PROACTIVE
Participating in Study Groups, asking for help, avoiding cramming are all ways to bump up your grades, and work on time management and social skills.
GET ORGANIZED
Consistently keep all assignments or handed back work/handouts separate in chronological order. It makes life a whole lot easier and helps you prepare for exams.
CHOOSE YOUR PROGRAM WISELY
Getting good grades is so much easier if you enjoy what you are studying…..
Visit us later this week for part 2 of  "How to Improve Your Grade: And Possible Get an A (Part 1)"
Click Here For More Info on Our Programs or to Chat with an Admissions Representative Today!
CLASSES ARE FORMING NOW!