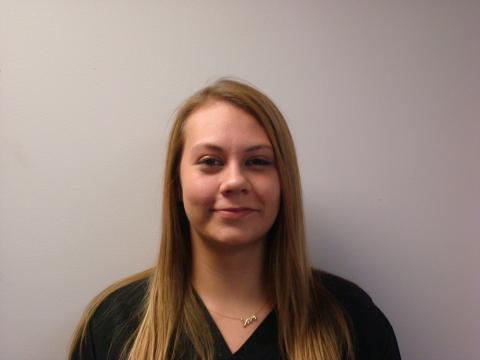 The mission of the Midwest Institute Student Ambassador Program, is for students to advocate for their peers by acting as learners in points of access and expertise as campus leaders, who seek opportunities to guide and assist students down the path to success.
Meet Our First Ambassador of 2016!
Anna Richardson
(Medical Assisting)
As a students at Midwest Institute, Anna has proven herself worthy of student ambassador due to her superior grades, excellent attendance, cooperation with peers and enthusiasm for the field. Anna's instructor hopes that being student Ambassador will provide growth in experience with mentorship as well as providing a feeling of empowerment and self achievement.
We asked Anna why she would like to serve as an Ambassador and she replied "I feel like it would be a great opportunity to get more involved with the school and students. I have been working to be student Ambassador since my first day of school and I finally achieved by goal. I am honored."
We also asked Anna What has been her most memorable experience at Midwest Institute, and why? and she answered " My most memorable experience of MWI is getting to know myself and everyone around me. I realized I actually love learning when it is something you really want to learn."
WAY TO GO ANNA! CONGRATULATIONS ON YOUR NEW ACHIEVEMENT!
Would You Like to Know More About Our Programs?
Visit us at
www.midwestinstitute.edu
Classes are Forming Now!