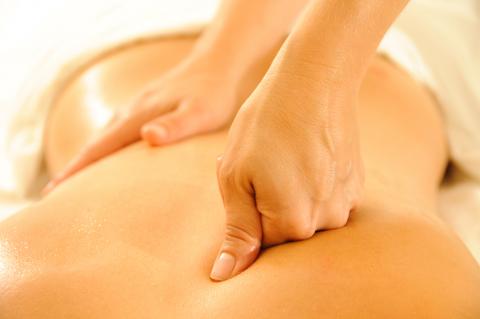 Massage therapy dates back thousands of years and became widely used in Europe during the Renaissance. Today people use many different types of massage therapy for a variety of health related purposes. In the United States, massage therapy is often considered part of complementary and alternative medicine, although it does have some conventional uses. According to the 2014 National Health Interview Survey, which included a comprehensive survey of Complementary and Alternative Medicine, used by Americans, an estimated 21 million U.S. adults, had received massage therapy in the previous year.
People use massage for a variety of health related purposes, including pain relief, rehabilitation from sports injuries, stress reduction, to increase relaxation, anxiety and depression control and to aid in wellness overall. The art of massage therapy appears to have few serious risks if it is used appropriately and provided by a trained massage professional.
What Do Massage Therapists Do?
Massage Therapists work in a variety of settings, including private offices, hospitals, nursing homes, studios, and sport and fitness facilities. Some also travel to patients' homes or workplaces. They usually provide a calm soothing environment.
Massage Therapists will usually ask new patients about symptoms, medical history and desired results. They may also perform an evaluation through touch, to locate painful or tense areas and determine how much pressure to apply. Typically, the patient lies on a table, either in loose-fitting clothing or undressed (covered with a sheet, except for the area being massaged). The therapist may use oil or lotion to reduce friction on the skin. Sometimes people receive massage therapy while sitting in a chair. Session may be fairly brief, but may last an hour or more if required.
Why Should You Become A Massage Therapist?
Just about everyone is hoping for a job with flexible hours, good pay, job security, and satisfaction from the work they do every day. Before settling with a career that makes you compromise, consider becoming a massage therapist!
Job Security – More and more individuals realize the significant health benefits of regular massage therapy. In fact, even through the recession, the massage industry has continued to grow considerable. With growing demand for a holistic approach to wellness comes a dire need for more professionals in the field. Essentially, if you enter into the field of massage therapy, you have a great chance of becoming employed quickly.
Job Satisfaction – Massage is more than just a luxury for special occasions and celebrations, studies have found significant health benefits relating to massage therapy. The list is extensive! As a massage therapist, you help people every day improve their health. That's certainly hard to beat!
Flexible Hours – A Massage Therapist is not confined to a desk from 9 – 5 Monday – Friday. A full time therapist works 25 hours per week. With flexible hours on top of that, you can better juggle work and a personal life like raising a family. Plus, while working you are also leading a healthy, active lifestyle yourself. By the way, the pay is good!
Midwest Institute offers a Massage Therapy Program. Contact an Admissions Representative to find out more!
Classes are Forming Now!
If you are interested in enrolling click the link below and get started today!