Everyday is National Dog Day with the Midwest Institute Veterinary Technician Program!
National Dog Day was founded in 2004, by Colleen Paige, Pet and Family Lifestyle Expert and Animal Advocate. This day serves to help galvanize the public to recognize the number of dogs that need to be rescued each year, and acknowledges family dogs and dogs that work selflessly each day to save lives, keep us safe and bring comfort. National Dog Day can be marked as many a dog's birthday for those rescued on the day and for all of them it will be akin to a "K-9 – 4th of July!"
Meet three of our rescued K9's below  – Sebastion, Spencer and Lizzi, who are all additions to Midwest Institutes Extended Family! 
Here are 5 ways you can celebrate National Dog Day with your four legged pal!
1. Help us start the celebration with SNAP, who loves the spotlight whenever he visits Midwest Institute! Visit our Facebook Page, Subscribe/Like and Share!
2. Have a National Dog Day party and invite all of your friends and their Dogs
3. Buy your dog a fun new dog toy…… or two…… or five!
4. Brush your dog to eliminate excess fur.
5. Give your dog a massage!
All of these things are to show how much we love and appreciate our K9 counterparts.
If animals have always been your passion and you envision yourself caring for them on a daily basis, our Veterinary Technician training and degree program at our Fenton College Campus, can start you down the path to a gratifying and fulfilling career.
Visit our Veterinary Technician Program Page for more info or Chat with an Admissions Representative Today!
Classes are Forming Now.
http://www.midwestinstitute.com/programs/veterinary-technician-training.html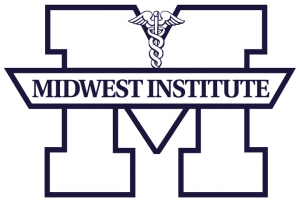 Visit: www.nationaldogday.com for more ways to celebrate!